About
Scan QR code
WeChat
Contact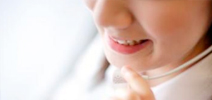 +86 18028688880
+86 0755-28102519
+86 0755-28102529
winnertong@ysxdz.com
No.201 of Longsheng Science Building in Longsheng industry district, Dalang, Longhua, Shenzhen, China



Shenzhen STARTEK Electronics Co., Ltd.




------------------------------------------------------------------------


The company was established in Shenzhen in April 2006, the beginning of professional production of various types of inductance coil. With the expansion of the company's development, in 2008 to enter the semiconductor industry, and the establishment of "Shida Technology Hong Kong Limited."

We have an optimistic and cheerful, well-manned, well-functioning team. In the rapidly changing market environment, always uphold the service to customers, to help customers the purpose, has now developed into a domestic and foreign electronic components distributors.



We offer our customers:
1, Taiwan strong Mao: discrete power devices;
2, Switzerland SCHURTER: fuses, filters, circuit breakers, power modules, special wire socket;
3, 赛 Wei: power management IC (adapter, charger, LED driver);
4, Sigma: super-junction high-voltage MOSFET (COOLMOS) devices;
5, AFE: relay.
Our products are mainly used in:
1, the power industry: Adapter, Charger, PC-Power, communications power, industrial power, new energy pile.
2, home appliances industry: air conditioning, refrigerators, washing machines, LCD-TV, microwave ovens, induction cooker, smart home, and so on.
3, lighting industry: CFL, BALLAST, HID, LED and so on.
4, intelligent industrial control: welding machine, inverter, UPS, automation equipment, communications cabinets and so on.

Our advantage is mainly reflected in:
1, service capabilities: fast response, to provide customers with a variety of personalized services;
2, design ability: professional and strong, to provide customers with the best overall solution;
3, supporting capacity: compression costs, around the domestic industry to do a large industry package;
4, the supply capacity: a strong resource, the supply of products manufacturers brand an agent;
5, logistics capacity: rapid delivery, a strong logistics warehousing and fast transport capacity;
We have a solid and reliable supply channels, with a sound system support, we mainly for the global development, for the majority of customers and friends to provide quality one-stop with a single service.